Support For Bruce and His Kids
Campaign creator
Friends Of Bruce
Fundraising for
Bruce Devereaux
Bruce Devereaux is the funny man and fabulous father and husband behind the blog Big Family Little Income.

On the day Bruce was set to cash in his banking career to devote himself to being a stay at home dad, and to developing his hilarious, slightly naughty daddy blog, bigfamilylittleincome.com he was unable to go to work as his wife Tracey had ended up in hospital the night before.

What started off as a sharp pain in her stomach ended as an aneurysm on her small bowel which nearly took her life that night.

Tracey spent the next 2 weeks in ICU in an induced coma and the family were told she was stable and they just needed to wait until they felt she was ready to be brought out of her slumber.

After a 2 week rollercoaster ride for Bruce and his family being told one minute that everything was looking stable and the next minute not so much, they were delivered some bad news.

After a solid 2 week fight in ICU by Tracey, Bruce and their 7 children have been told that is is most likely they are going to have to say goodbye to their mother and wife.

The loss and devastation to Bruce and his 7 children is inconceivable.

This support fund has been set up for anyone wanting to send a little support Bruce's way. Bank Of Qld Gympie have also set up an account people can direct deposit into which you can find out about via their facebook page.

Bruce won't be heading back to full time work anytime soon with 7 children ranging from 3 upwards needing all the love and support from their dad as reality sets in that it is most likely their mum is no longer with them.

Donations even as small as $5 would be an amazing help to this family at this time of loss. This money will go to helping them out in many different ways which might include helping to support a family grief counsellor, tutoring, cleaner and the list goes on. I can't imagine supporting 7 kids (5 at home) in the midst of the worst kind of grief possible without some kind of help.

In the words of Bruce himself in his latest blog on www.bigfamilylittleincome.com

"as hard as it is to see the love of my life, the woman I am supposed to grow bitter and twisted with, fighting against almost insurmountable odds to stay alive, I'll put it out there telling your kids their Mother probably isn't going to be coming home is hell worse".


---
Personal Message From Bruce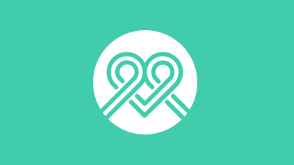 271 donations
since Oct 2015
Fundraising for
Bruce Devereaux
Bruce is the father to 7 children whose wife Tracey fell ill with an aneurysm on her small bowel the day before he was due to finish his job. After 2 weeks fighting for her life the family have been told to expect the worse. This page has been set up to help support the family during this time.
Funds banked to
Bruce Devereaux
Campaign creator
Friends Of Bruce
Clontarf QLD
---
Share this campaign
Share your Fundraising Page link.
Leave a message
---
report fraud