Peninsula Vetcare Charity Running Team
Fundraiser
Chris Franklin
Funds go to
My Cause Gift Fund, International Anti Poaching Foundation (IAPF), Pet Medical Crisis Fund, Starting Over Dog Rescue
Hello Everyone!

Thank you for visiting our page, and thank you for your support for our chosen causes.

We are a group of vets and nurses who work at Peninsula Vetcare clinics on the beautiful Mornington Peninsula.

This year we decided to improve our fitness, and at the same time help to support some hard working, un-sung animal charities who every day help care for animals and wildlife with passion and commitment.

20 of our staff have signed up to run 42, 21 or 10kms at the Melbourne Marathon, please make our hard work worthwhile!

We chose either charities based on the Mornington Peninsula or who have links with it.

Please feel free to look at each of our causes and use the links to their websites if you would like to know more.

Please help us support these great charities, and remember your money goes direct to the charity - donations big or small, thank you from the bottom of our hearts.

In no particular order our causes are:

STARTING OVER DOG RESCUE (www.startingoverdogrescue.org.au)

Their president is local Mornington lady Lynda Smith and she and her team are tireless in rescuing dogs from pounds, often injured and sick, nursing them to health and finding new homes for them

PUGS SOS (www.pugs-sos.com)

A charity run by local lady Belinda Goyarts. Pugs SOS keep pugs out of puppy farm, helping them with medical problems and finding loving homes for them

PET MEDICAL CRISIS FUND (www.petmedicalcrisisfund.com.au)

Jennifer Hunt set up this charity which has been created to help pensioners and disadvantaged pet owners who cannot afford surgery to keep their family pet alive.

WILDLIFE HELP ON THE MORNINGTON PENINSULA (www.spiffa.org)

W.H.O.M.P. are a network of volunteers who give up their time, to collect from the wild or local vets injured wildlife and nurse them back to health to allow them to be set free again. They require basic feed, money for fuel, and new aviaries - these volunteers are helped by the occasional grant, but pay for most things from their own pockets.

INTERNATIONAL ANTIPOACHING FEDERATION (www.iapf.org)

Our only international cause is a great one, founded by Mornington lad Damien Mander.

The IAPF help protect wildlife all over the world from poachers, and wildlife crime. Target Species such as elephant and rhino are being hunted to extinction. These animals are the most difficult to protect, as poachers go to the most extreme lengths to kill them. If we can safeguard these animals, then entire ecosystems are protected.


So, as you see 5 very different, but equally deserving charities - please help as best you can.

THANK YOU!!!

The Peninsula Vetcare Runners


52 donations
since Jul 2015
Fundraising for
My Cause Gift Fund for Pugs SOS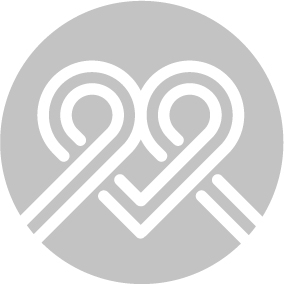 Funds donated to the My cause Gift Fund will be disbursed to Pugs SOS. The trustees will always disburse funds to the nominated cause, however in the case that that is not possible, the funds will be disbursed to a DGR charity at the trustees discretion.
International Anti Poaching Foundation (IAPF)

With a mission of 'Wildlife Conservation through Direct Action', the IAPF trains and equips wildlife rangers, developing and implementing conservation security strategies and providing operational, strategic and technological support to anti-poaching operations across southern Africa.
Pet Medical Crisis Fund
The PMCF aims to assist pensioners whose pets are in danger of being unnecessarily euthanised when they cannot afford the cost of veterinary care to save them. We are run by unpaid volunteers and aim to ensure that 100% of all donations goes directly to assist in saving pensioner's pets.
Starting Over Dog Rescue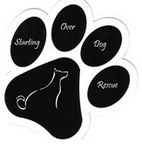 Every Year in Australia over 250 000 healthy and rehomeable dogs and cats are killed in Australian Pounds.