Thanks for visiting the Wolter Consulting Group Fundraising Page for Shed Your Bed!

You can sponsor us and leave a message by selecting the donate button above.

You're also welcome to, create your own Team or Individual Fundraising Page for this great cause.

Go to https://www.mycause.com.au/event_registration/register/3697

Thanks for supporting our efforts in raising money Beddown!
162 donations
since Sep 2020
Fundraising for
Beddown Limited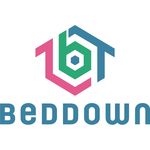 The aim of Beddown is to take spaces that are commonly used and busy during the day but at night are left vacant or empty. Beddown then activates and repurposes the space at night into pop-up accommodation to ensure the homeless, those who are sleeping rough are then able to come and get into a bed.