Disha - The Direction to Hope
Thanks for visiting Disha's Fundraising Page for Fundraising for RCH Kookaburra Cancer Care Ward!

You can sponsor Disha and leave a message by selecting the donate button above.

Thanks for supporting our efforts in raising money for this cause!
103 donations
since Jul 2020
Fundraising for
The Royal Children's Hospital Foundation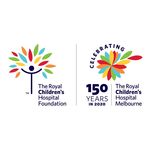 The Royal Children's Hospital (RCH) Foundation is the fundraising arm of the hospital, supporting medical excellence for children and young people.