TUT Supports Australian Red Cross & Bushfire Relief
Join TUT in our efforts to support those affected by the Australian bushfires through help from Australian Red Cross.

Every state of Australia has been affected by the fires, but New South Wales has seen the worst of them. At least 28 people have lost their lives and more than 3,000 homes have been damaged or destroyed due to the fires. A total of more than 7.3 million hectares (17.9 million acres) have been burned across Australia. Over half a billion animals and their habitats have been affected by the fires as well.

Australian Red Cross offers 24/7 support, including evacuations, relief centers, emergency teams, providing food, water, psychosocial first aid, and more as they respond to the bushfires. Over 2,500 Red Cross personnel have been involved in the response.

As the drought and extreme heat persists, the situation may go on for months. Australian Red Cross will continue to provide support to help meet immediate needs, as well as aid in longer term support and recovery programs.
29 donations
since Jan 2020
Fundraising for
Australian Red Cross - Disaster Relief and Recovery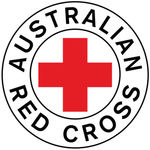 Relief in times of crisis, be it big or small. Care when it's needed most and commitment when others turn away. With more than 100 million volunteers worldwide and 60,000 members and volunteers in Australia we reach people and places like nobody else and care for local communities in Australia and Asia Pacific. Red Cross is there for people in need, no matter who you are, no matter where you live.