Australian Bush Fire 10 km swim fundraiser
Australian Bush Fires:

Australia has always had bushfires but the 2019/2020 fires are unlike anything ever previously seen. According to NASA, the smoke coming off the Australian bushfires has now circumnavigated the earth.

At time of writing - 14 January 2020 - the fires have burned through 18.6 million hectares of land, 28 people have died, an estimated one billion animals have been killed, and in the state of New South Wales alone, more than 3,000 homes have been destroyed or damaged. In December, the smoke was so bad in Sydney that air quality measured 11 times the 'hazardous' level. State and federal authorities have been struggling to contain the massive blazes, even with firefighting assistance from other countries. All this has been exacerbated by persistent heat and drought, and many point to climate change as a factor making such disasters go from bad to worse.

My story

I was born and raised in Sydney for the first years of my childhood. I am half Australian and I have many connections with family, friends and places in Australia, particularly in NSW. I know many of the national park areas that have been worst affected. It is my home-from-home and it breaks my heart to see the place I love burning to ash.

It's also about looking after our earth, which is important for every single one of us.

I really admire the volunteer fire fighters, and feel deeply for the families who have lost loved-ones, homes and belongings, and I feel particularly sad about the millions of uniquely Australian wildlife species that have perished in the fires.

Why a 10km Swim?

I might be almost 17,000 km away in the UK but I really want to do something to help. I thought that just asking people to donate money wouldn't quite cut it. So I decided that I wanted set myself a real challenge to raise funds. My target is to swim 10km in under 3 hours. The reason for doing this is because:
1) Swimming is my passion both in the pool and in the ocean. Whenever I am in Sydney I always join the Bold and the Beautiful swims from Manly to Shelly Beach.
2) The distance and time limit will challenge me mentally and physically
3) It is the least I can do considering the fire fighters (mostly volunteers) who are putting their lives at risk to help others, along with all the other volunteer services offering essential support to families and wildlife.

When will the swim take place?
The date has been pushed back by 1 week due to illness and will now be:
Tuesday 4 Feb 2020, 4-7pm at Millfield School swimming pool UK
(Thanks to Millfield School and my swimming coaches for their support)

The Charities

There are many different organisations doing incredible work to support both the human and ecological impact of the fires. It is hard to pick just one. I therefore identified 3 charities I would like to support.

NSW Rural Fire Service
Donations made to the NSW Rural Fire Service (NSW RFS), directly benefit volunteer firefighters putting their lives on the line and are always gratefully received. Proceeds directly assist brigades in fighting fires and conducting their community activities.

WIRES NSW
As you will know Australia is home to a wonderful world of animals and wildlife, including uniquely Australian marsupials. WIRES is a Wildlife Information, Rescue & Education Service, providing education & advice to hundreds of people each day and rescuing & caring for tens of thousands of native animals every year. The catastrophic fires mean that WIRES needs urgent assistance to help with the unprecedented level of emergency.

Australian Red Cross
Red Cross has been responding to Australian disasters for more than a century, and we have never seen fires of this scope and breadth. The impacts are not only felt in the loss of lives, thousands of homes, wildlife and places that are sacred and special; but also in the physical and emotional toll of smoke in the air, extreme heatwaves and fires that will keep burning for months. That's why our plan must adapt and evolve as we go, informed by needs as they arise. It will be part of a bigger effort by government and others, to make sure collective funds go as far as possible and do the most good for people hit hardest by the fires.

It is great to see that some rain is now falling but there is still masses to be done.

Thank you for supporting my fundraising idea – I am grateful for any amount donated.

My target was AU$5,000 but I have been so encouraged by the response we have increased it to AU$10,000.
---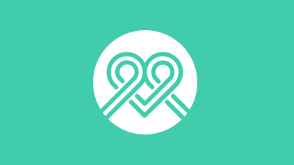 129 donations
since Jan 2020
Fundraising for
My Cause Gift Fund for Australian Red Cross - Disaster Relief and Recovery, NSW Rural Fire Service (RFS) Donations Fund and WIRES Bushfire Relief Fund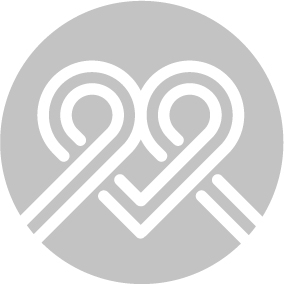 Funds donated to the My Cause Gift Fund will be split between WIRES NSW, NSW Rural Fire Service (RFS) Donations Fund and Australian Red Cross - Disaster Relief and Recovery. The Trustees will always disburse funds to the nominated cause, however in the case that is not possible, the funds will be disbursed to a DGR charity at the trustees discretion.