Catherina Llontop Team Enzo
City to Bay is just around the corner and we are looking for lots of people to join our #TEAMENZOPROGERIA!

Help us raise awareness about Progeria by joining our Team. Enzo loves this event and we can't wait to watch him cross that line once again! It doesn't matter if you choose to walk, jog, run, hop, be carried or wheeled over the line. We'd love to see you there!

Select TeamEnzoProgeria when submitting your registration: https://my.city-bay.org.au/signup/

Feel like running for a Cause? Why not open your very own MyCause fundraising event and help us raise funds for Team Enzo:
https://www.mycause.com.au/even…/teamenzocitytobayfunrun2019

Thank you all for your continuous support! Hope to see you there!
9 donations
since Jul 2019
Fundraising for
Enzo Cornejo Fund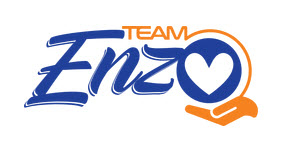 Little Enzo has been diagnosed with a rare genetic disorder called Progeria, where symptoms resembling aging are manifested at a very early age. While there is no cure available at the moment, the medical investigations always give us hope. Help us support Enzo in his journey with Progeria!