Harcourts The Property People & Harcourts Lifestyles
On Friday 30th August 2019, staff from Harcourts The Property People in Campbelltown and Harcourts Lifestyles in Mount Annan, will walk down a different path and once again join forces with White Ribbon Australia to take a stand against domestic violence.

Over the last 4 years, hundreds of Harcourts staff, family, friends and supporters across Australia have "walked a mile" in women's heels to show solidarity and bring attention to the national tragedy that is violence against women. We've set records for White Ribbon Community Fundraising Activity, and this year we hope to set a new milestone for this worthy charity.

Join us on Friday 30th of August, along with other Harcourts offices throughout NSW, their family, friends and members of the Macarthur community. We will all gather out front of our Campbelltown office at 18-22 Broughton Street, Campbelltown, and then start our walk in high-heels from Broughton Street, turning left onto Queen Street, then down Queen Street to finish at Koshigaya Park.

Event Details
Date - Friday 30th of August, 2019
Route start - Harcourts The Property People, 18-22 Broughton Street, Campbelltown.
Time - Meet at 11:30am for the walk to commence at 12 noon sharp.

Last year, Harcourts The Property People and Harcourts Lifestyles, in conjunction with our clients, tradespeople and local community, raised a whopping $18,336! We hope to again achieve this level of funds.

Nationwide, Harcourts hopes to raise $100,000 to help White Ribbon Australia continue their awesome work.

100% of funds raised will be donated to White Ribbon's "Breaking the Silence" programme in primary and secondary schools across Australia, aimed at creating generational change in attitudes toward violence.

It's $25 to enter the walk, or feel free to donate what you can.
---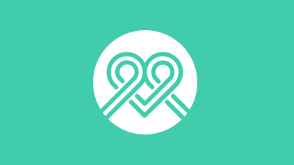 152 donations
since Jul 2019
Fundraising for
Harcourts Foundation

The Harcourts Foundation has raised over $5 million since 2008, made over 1000 grants to charitable organisations throughout Australia, New Zealand, South Africa and the USA, and assisted literally thousands of people in need.