Charlie's Run 4 Kids - Frankie Unger
Charlie's Run 4 Kids is a local running group that raises money for a family. Our number one supporter Charlie Carr lost her battle with Neuroblastoma in April 2015. We will continue to run for Charlie and this year we will also be running for Frankie Unger.

From Frankie's Mum Amanda:

Frankie was diagnosed with high risk stage 4 Neuroblastoma early January 2019.

It was a regular Christmas season for our family, Frankie enjoyed a dinosaur party for his 3rd birthday on December 7, we had our first family camping trip up the north coast, an amazing Christmas day with the family and a birthday party for his little brother Leo who turned 2, on the 27th.

There were times when he would complain about a sore arm or sore neck, this was passed off as part of the rough and tumble nature of our 2 boys.

It was over the new year when Frankie was a little less than himself, tummy pains etc. Had a check up and we thought we were dealing with a bit of constipation. That was until one fateful night, laying down with the boys going to bed and Frankie starts choking, had to fish a coin out of his throat to dig out a coin.

He was sick throughout the night and into the next day so mum and nan took him to the hospital. After not being satisfied with the virus and constipation diagnosis asked for an ultrasound to see if there was anymore coins.

That is where they stumbled across a mass on his right adrenal gland. Transferred from Wyong to Gosford hospital overnight, then off to John Hunter the following day.

After about a week of tests and no full diagnosis,we discovered Frankie had lost vision in his right eye due to tumours in the skull. We were able to start chemo early to preserve his remaining vision.

To see the image of the MIBG, which highlights hotspots of where the cancer is, was confronting to say the least. How can this insidious thing be running rampant in our baby and we didn't know?From the 6cm adrenal mass, it had spread into the bones of the hips, jaw, front and back of skull, arms and legs.

As of April this little champion has finished 8 rounds of chemo in 80 days. The primary adrenal mass has shrunk by more than half which is to be taken out at the end of April, all scans show a fantastic amount of reduction in the skull areas and his bone marrow is clear enough to begin stem cell transplants in early May.

When not in a hospital bed, We make the most of life in our unit at the Ronald McDonald house where the boys can play and fight and we can be a happy family under the one roof, our greatest asset.

After all the countless pokings, probings, stickings, dressing changes needles and scans our little man's spirit has never dwindled, his knowledge and understanding is beyond his years and if he's not playing with his brother and their dinosaurs or animals, he's learning about them on his iPad.

This is where we come in, lets get behind the Unger's and show them what our CR4K community is about, helping out when times are tough and letting them not worry about how to pay the next bill!

Our 26 CR4K runners are men and women who are not professional runners, we will be running 150km over 5 days from Seal Rocks to Lydon Oval Dudley for the Unger Family. We will have finish line festivities, a family fun day on the last day of our run, the 22rd of Sept at Lydon Oval Dudley. There will be food, drinks, bands, kids rides, raffle and auction.

CR4K thanks you for your support. With hope and love.
118 donations
since Jun 2019
Fundraising for
Helping a Friend in Need (HAFIN)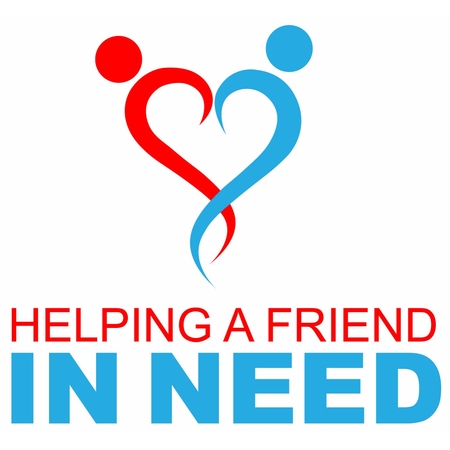 Helping A Friend in Need (HAFIN) ABN 86611164197 disburses donations to individuals and families for the direct relief of poverty, sickness, suffering, distress, misfortune, disability, destitution or helplessness. Donations are tax deductible and are disbursed directly to the family.