Lort Smith's Urgent Crash Cart Appeal
We Urgently Need Your Help. Please Support Lort Smith's 'Save Time, Save Lives' Appeal Today.
When it comes to saving the life of an animal in a medical emergency there's no time to waste. In the Lort Smith emergency room every second counts and portable crash carts will significantly reduce the amount of time it takes veterinary staff to respond with treatment. For an animal in desperate need this may mean the difference between life and death.
This appeal is aiming to raise $8,000 to purchase new state-of-the-art portable crash carts to ensure that we are able to respond faster and save the lives of sick, injured and vulnerable animals.
Please help Lort Smith respond to animal emergencies faster than we already do.
In an emergency situation seconds can literally save lives. When facing a life-threatening moment, our veterinary staff need to immediately access life-saving, specialist equipment. Every second that passes without this equipment reduces the chances of survival for an animal in need.
Unfortunately, emergencies don't wait for the perfect place to strike, and can happen in any area of the hospital. When an emergency occurs, veterinary staff lose valuable time trying to locate a crash cart and then transport the patient to it. With portable crash carts, the equipment comes to the animal, ensuring precious seconds are saved and life-saving treatment can be administered almost instantly.
As with humans, an emergency health condition can become very serious, very quickly. Portable crash carts would be an invaluable asset moving from one area of the hospital to another. A rapid response will lead to higher survival rates.
We are fortunate to have some amazing state-of the-art equipment at Lort Smith, but we are missing one vital piece, a portable crash cart! Please donate today and help us reduce the seconds between life and death for an animal in need.
Every gift will make a real difference and with your support, we can save more lives than ever before. If we reach our goal of $8,000, any donations received over this target will be directed towards helping us to to purchase additional equipment and to provide essential care for sick, injured and vulnerable animals in need.
'Save Time, Save Lives'. Together, we can save the lives of more animals in need, please donate to the Lort Smith crash cart appeal today.
15 donations
since Nov 2018
Fundraising for
Lort Smith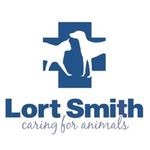 Lort Smith is the largest not-for-profit animal hospital in Australia. Each year our team provides quality care for around 25,000 animals. Lort Smith also rehomes more than 1,000 animals each year and operates a number of outreach programs which have a significant social impact on the community.
---
Share this campaign
Share your Fundraising Page link.
Leave a message
---
report fraud