Cygnet Clinic - The Kai Eardley Fund. Black Dog on a Lead. Talk the Truth - Walk for Youth
Thanks for visiting my Fundraising Page for Black Dog on a Lead and Kai Fella presents Talk Your Truth - Walk for Youth!

You can sponsor me and leave a message by selecting the donate button above. Thanks for supporting our efforts in raising money for this cause!

My name is Brendon Dellar, and I work as a mental health professional in Fremantle and Midland. The most meaningful part of my work is connecting with those bereaved by suicide.

Cygnet Clinic is a group of Clinical Psychologists and Psychiatrists in 3 private practices. We are not a big corporate and do not run sizeable profits, but anything we have left we give to charitable causes. This is an especially important one, and I have donated $770 to this years Black Dog on a Load "Talk your Trust, Walk For Youth" campaign. I urge you to help too.

Please help in preventing suicide in our community by helping fund quality early education and access to help. Suicide is a not just an individual problem that affects family - it affect the entire community and the responsibility is on our shoulders to create a healthier future.


SUNDAY 14 OCTOBER 2018

START: 9.30AM

BIBRA LAKE RESERVE

Its just a walk for a fundraiser - you do not need to bring anything or have a dog to walk!

All proceeds go to the Kain Eardley Fund which is used for early education and awareness of mental health in our schools.
2 donations
since Oct 2018
Fundraising for
Kai Eardley Foundation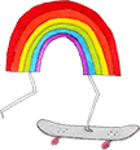 Kai, a 20-year-old East Fremantle boy with a lot to live for, ended his life in July 2016 after struggling with anxiety and depression. If this endeavour prevents just one more tragic death to suicide, then our goal will have been achieved.