Nursery & Garden Industry NSW & ACT
The Nursery & Garden Industry NSW & ACT, are fundraising in support of Cody Towne. Cody is a fun-loving, hard-working five year old boy from the Central Coast and was diagnosed with muscular dystrophy 3 years ago.
His parents Rob and Candice are well known to the Mangrove Mountain community and have strong ties to the horticultural industry. Candice, along with her brothers; Glenn and Gregory Scott continue their parents legacy with the successful operation of their wholesale nursery; Scott's Tubes and are well respected members of our association.

NGINA members are a tight knit group of passionate and professional individuals, committed to the success and development of our industry.
Please show your support to our fellow members by 'clicking' on the donate button above.

Thanks for supporting our efforts in raising money for this cause!



44 donations
since Aug 2018
Fundraising for
Muscular Dystrophy Australia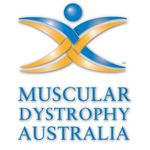 MDA provides support to the 1 in every 625 Australian men, women and children affected by Muscular Dystrophy, through the provision of respite, education and training, information services, support groups and funding medical research.