So what's it all about?

The MND 300 is a fundraising run from Wangaratta to Melbourne!

But there's a catch....All participants running in the event must wear some of the latest and greatest swimwear ever to be made...The Funky Trunks or Funkitas!


We aim to raise in excess of $20,000 for research and awareness in hope for a cure of MND!

Eye catching to say the least but all for a great cause!

Whats the cAuse?

Good Question...Well MND Victoria is a not-for-profit organisation and that we provide support to Victorians who are living with MND, a disease for which there is no known cause, active treatment, remission or cure. On average the time of death after diagnosis is 3-5 years, although for many the progression is much quicker.

All donations are Tax Deductible and will help us achieve our goals! Awareness is also a major goal for us, so please share this website with family, friends and anyone you know!

Thank you for all your support!


---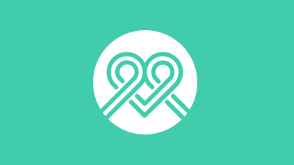 260 donations
since Apr 2017
Fundraising for
Motor Neurone Disease (MND) VIC
Motor Neurone Disease (MND) is a neurological disease that affects over 350,000 of the world's population, and kills over 100,000 every year. MNDAV produces a range of information and resources to assist and inform people living with MND, carers, families, friends and health professionals.