Free 3D printed hands and arms for people in need
Campaign creator
Mat Bowtell
Fundraising for
Mat Bowtell
Introduction:
I am a Melbourne based engineer, and for two years I have been volunteering to make free 3D printed prosthetic hands and fingers for people in need all around the world. So far I have invested over $5000 of my own money to purchase two small 3D printers, a basic 3D scanner, CAD and 3D printing software, materials and postage.

Last year, I designed the "Kinetic Finger" which is a revolutionary functional prosthetic for partial finger amputees, and the design has been released online under a free license to allow anyone to make it but not sell or profit from it. This design won me one of nine scholarships to attend and present my design at the Creative Innovation Global 2016 conference in September. Traditional finger prosthetics can cost between $2,000 to $5,000, making them inaccessible to most people around the world. My "Kinetic Finger" can be manufactured for under $1 to bridge that gap. A recipient in Japan was able to play the piano again after ten years...
See http://www.thingiverse.com/thing:1737001 for details.

So far I have made open source prosthetic hands for a 4 year old boy in NSW, a 6 year old boy in Auckland, a 23 year old man in Northern Queensland, and a 3 year old girl in NSW. I have also made "Kinetic Fingers" for a man in Japan and another in Melbourne, and have been supporting people across the globe to make their own.

My current projects include making a full set of functioning "Kinetic Fingers" for a man in Melbourne, a hand for a 12 year old girl in NSW, and a full arm for a 17 year old girl in Iraq. I currently have a waiting list for four others in Iraq as well as one person in Syria.

Reason for crowd funding campaign:
I would like to accelerate my activities designing and making prosthetics for people locally, as well as for amputees in war torn areas such as Iraq and Syria. In order to make larger parts like forearms and legs, I will need a larger 3D printer. Through this crowd funding campaign, I am hoping to raise funding for a larger 3d printer (400mm x 400mm x 500mm), as well as to help cover costs for international postage and materials (3d printer filament, silicone, padding, finger grips and hardware). Eventually, I would also like to be able to get a better 3D scanner to design more realistic arm and leg prosthetics which will also be released under free licenses.

I get a lot of satisfaction from being able to donate my time and use my engineering skills to help others. Please support my campaign and share the satisfaction of being able to help improve the quality of life for others.

Best Regards, Mat Bowtell.
---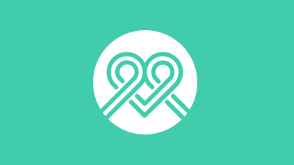 852 donations
since Feb 2017
Fundraising for
Mat Bowtell
I am an engineer that works as a volunteer making free 3D printed prosthetic hands for people in need all around the world. I also design open-source prosthetics which are available for free download over the internet.
Funds banked to
Mr Mathew D Bowtell
Campaign creator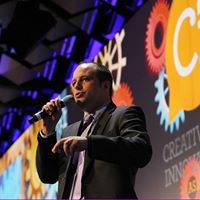 Mat Bowtell
East Burwood VIC
---
Share this campaign
Share your Fundraising Page link.
Leave a message
---
report fraud