---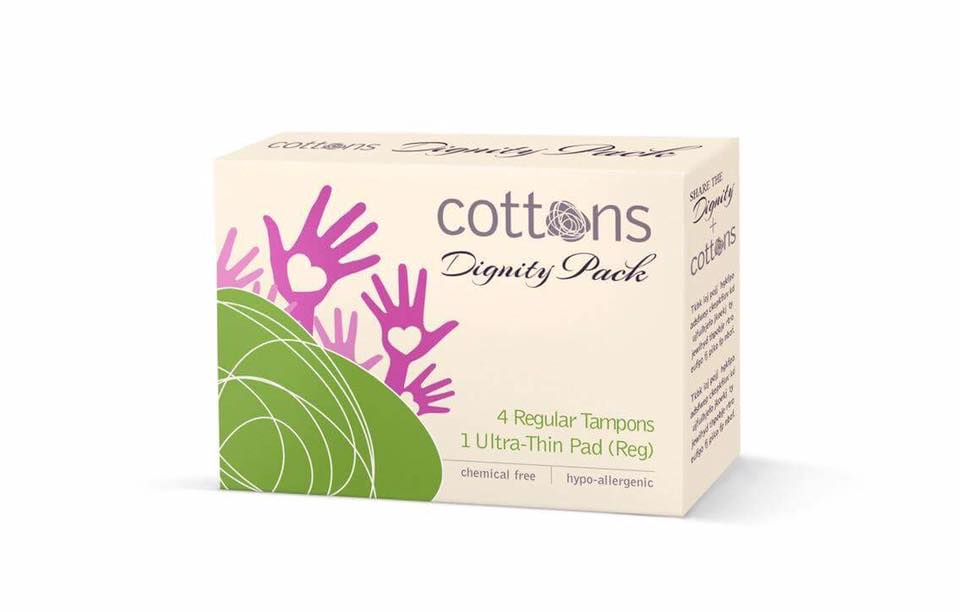 Dignity Vending Machine #PeriodPack
Our Dignity Vending Machines need to be stocked to enable them to support women in need. Purchasing this item donates one #periodpack to our machines and contains one pad and 3 tampons. Please note this item will not be delivered to you. It is a donation to assist in filling our Dignity Vending Machines.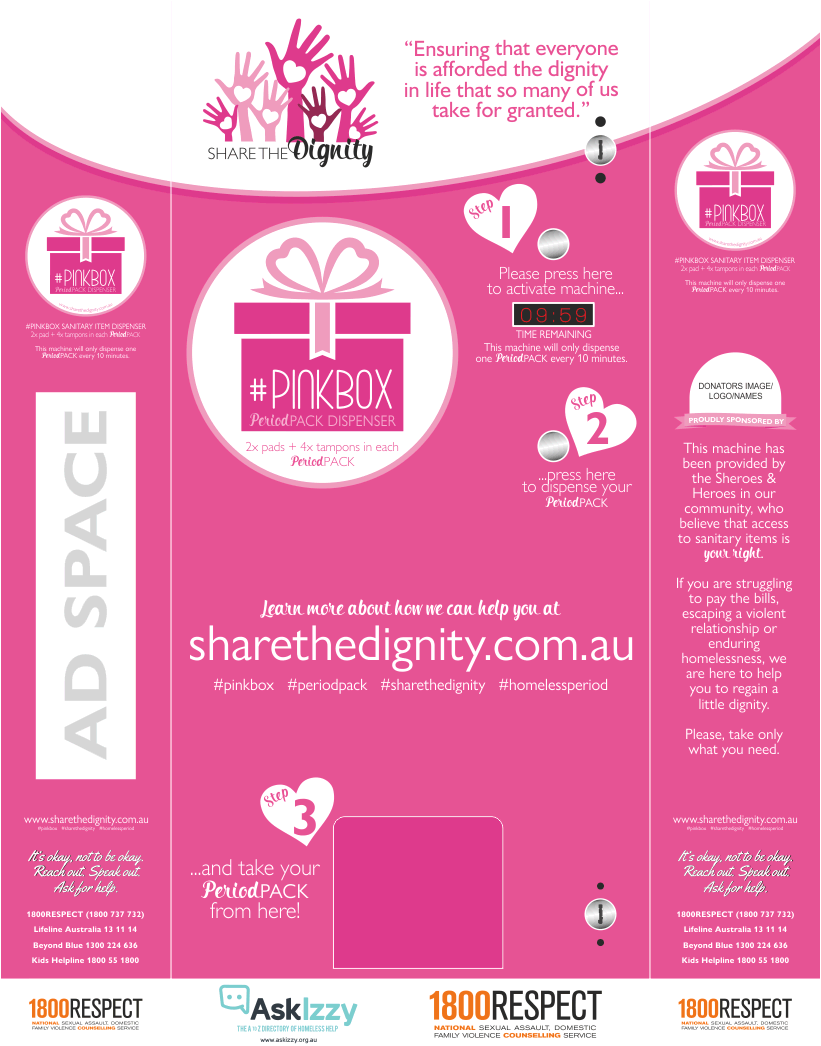 Dignity Vending Machine
by Purchasing a Dignity Vending Machine you are helping give access to women in need of sanitary items. This purchase will come with advertising space for your business on the machine. This item will not be shipped to you. On completion of your purchase we will contact you to discuss.