Thanks for visiting my Fundraising Page for MotherJumpers!

I am jumping to shake up the whole school run, toddler taming, housework and business ground hog thing and I get to support a new charity! So why not do something a little crazy and on my bucket list - like jump out of a plane!

I will be jumping from St Kilda and would like to thank Segway Tasmania (http://segwaytasmania.com/Segway_Tasmania/Home_-_Segway_Tasmania.html) who have sponsored my flight to Victoria.

Please assist me by donating dollars and leaving a message by selecting the donate button above. Every bit raised will assist Support for Mums charity.

Thank you!
31 donations
since Oct 2012
Fundraising for
Support for Mums and their Families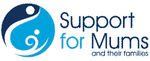 Support for Mums is a not-for-profit organisation that will assist mums and their families through circumstantial crisis. Circumstantial crisis may include high risk/difficult pregnancy, an unwell baby or child, unwell immediate family member. Perinatal depression or any crisis that inhibits a family carry out day-to-day tasks.