Tax Deductible Donations for a Cleaner Ocean - ARC
Ocean Crusaders has designed a new cleaning device called our Automatic River Cleaner.  The unit uses the tide to turn a conveyor belt and lift the debris out of the water and place it in a skip bin ready for disposal.  With the prototype launched recently and now working to clean the Brisbane River, our next goal is to produce 5 of them to place along the river, preventing tonnes of debris hitting Moreton Bay.
Through corporate donations/sponsorship, we can build more and with local council committed to providing funding to service the units, we can ensure that the debris is not heading into the mouths of our wildlife, instead it is being captured and removed from the waterways by our units. 
For more details on the ARC visit www.OceanCrusaders.org/ARC
Brisbane River is just the start, we want them across Australia in every river that has towns or cities that the roads feed into the waterway.  We need to keep our oceans clean and capturing it before it hits the open water is far easier than trying to collect it once out there.  
Your company can sponsor an ARC and have signage on the unit for three years.  Contact Ian on 0412 932 808 for more details.  
0 donations
since May 2021
Fundraising for
Ocean Crusaders Foundation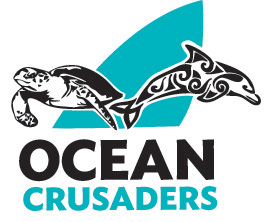 Australia's Waterway Cleaning Team Ocean Crusaders is a charity organisation that specialise in waterway cleaning on a large scale. The entire campaign is run with a passion for the ocean having seen the issue our wildlife is facing first hand.
---
Share this campaign
Share your Fundraising Page link.
---
report fraud