Support Youth Outreach Centre - The HUT
---
Young people need a space to grow
On behalf of the young people from South-West Brisbane, we are seeking support to fund activities at our Youth Outreach Centre – affectionately known as The HUT.
Since 2014 Inspire Youth and Family Services has leased the old scout hall in DJ Sherrington Park from Brisbane City Council to run "The HUT" Youth outreach service. Adjoining the Inala Skate Park, The HUT currently operates as a "drop in" space once per fortnight.
Since its opening in 2014 has become a safe and creative space for young people (12-25yo) from the most socio-economically disadvantaged areas of South-West Brisbane.
The HUT is a successful form of early intervention in the local community as it educates local children and young people about socially acceptable behaviours and creates opportunities for them to make more positive life choices.

"Early intervention is an effective, proactive approach to mitigating antisocial behaviour in the community."
The Hut is also a soft entry point to the service's other programs as the staff and volunteers working at The Hut are able to identify the needs of particularly young people and offer them access to additional programs that could help them.
The HUT helps young people to find themselves
On top of usual adolescent challenges, many local young people are struggling to cope with systemic social disadvantage and present with indicators of complex trauma, such as school disengagement, homelessness, and social disconnection. Their emotional regulation and thought processes are disrupted.
The HUT provides a safe space for them to explore who they are. We are really committed to early intervention activities, like group programs, educational workshops, excursions, and creative engagement. Through the HUT, young people are able to find their place in the world.
Young people often have an unexplored talent or interest. We seek to draw that out. Recognising and valuing something like writing, singing, art, or sport, enables the young person to dare to dream. It's really important that our team has the resources and time to be able to explore these interests with the young person and connect them to others who share the interest. The value of great mentors and role models for young people can't be overstated.
About IYS
Inspire Youth and Family Services is a multidisciplinary organisation, providing youth services to children and young people from birth to 25 years old in South-West Brisbane for 35 years.
We offer a range of supports and therapeutic responses. Some of our specialist areas are educational re-engagement, youth housing and homelessness, and supporting young people who are taking risks and getting into trouble to make better choices. 
We at IYS do a lot of therapeutic work to help young people understand their trauma and how it influences their emotions and thinking. Our professionals develop alternative coping strategies, problem-solving and decision-making skills to help young people manage risky situations. Once they are consistently making better choices their risky behaviours decrease, their life becomes less chaotic, and they are able to see for themselves that they can create a better life for themselves.
Financial need
All activities at the HUT relies on donations, foundations, grants and partners.
The HUT youth space is staffed by our paid Engagement and Outreach Coordinator, students on placement and trained volunteers, and operates solely on fundraising and donations.  
Our fundraising goals are as follows:
We currently have funding sufficient to open the HUT once per fortnight.
$46,200 in donations will top up our existing funds and ensure The Hut can open on Wednesdays and Thursdays for 12 months.
Each additional $20,000 that we raise will enable us to open The Hut another day per week for 12 months


Our ultimate goal is to open The HUT every day after school and every day of school holidays (excluding weekends and public holidays) on an ongoing basis.
$5,000 will open the Hut for two full weeks of school holiday activities
$2,500 will open the Hut for one full week of school holiday activities
$2,000 will open the Hut for one week of after school programs
$500 will open The Hut for one day of school holiday activities
$400 will open The Hut for one afternoon of after school activities
$100 provides resources for one afternoon's activities
$50 provides afternoon tea for up to 30 young people


​Thank you for reading about our cause!
IYS
3 donations
since Mar 2021
Fundraising for
Inspire Youth and Family Services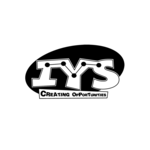 Inspire Youth and Family Services is a multidisciplinary organisation, providing youth services to children and young people from birth to 25 years old in South-West Brisbane for more than 30 years.
---
Share this campaign
Share your Fundraising Page link.
Leave a message
---
report fraud