---
Nizami is a Sunshine Coast Hinterland marimba world fusion dance band and plays joyful & energetic original world dance fusion in a range of genres like Latin, Gypsy, Disco, Techno and more.
Marimbas are joyful and warm sounding instruments and the driving, upbeat rhythms will get you up and move. This high energy and happy music will make you dance and smile for hours!
Nizami is recording their album in July 2021. We are asking for a RADF grant and hope to be partially funded by them, but that will only cover about half the costs. We are covering some of the remainder ourselves, but we need another $500 to support this project.
For every $15 donated you will receive a download code for our album, for every $25 donated you will receive a signed CD mailed to you wherever you are in the world. 
Thank you for supporting original music and independent artists!
Nizami consists of marimba players Zaia Kendall, Nikki Berry and Michelle Dorendahl, with Gary Ward on Bass and Duncan MacQueen on kit.
Nizami's 3 marimba players played together in a community marimba band led by Linsey Pollak and by Zaia. Zaia also played in popular marimba dance band Jambezi and is the percussion leader of the Woodford Festival orchestra since 2014, featuring the marimba in the opening and closing ceremonies. Bass player Gary Ward is an accomplished and established musician on the Sunshine Coast, playing with a number of local bands. Duncan MacQueen is a drummer whose musical career began in Melbourne's jazz and rock scene, continued in Asia & London and eventually took him to the United States where he performed extensively.
0 donations
since Mar 2021
Fundraising for
PermEco Inc.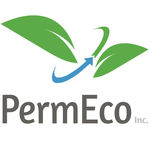 PermEco Inc. is an incorporated, registered not for profit organisation founded in 2012 to provide education, training, research and community events to create a more sustainable future for communities and planet. We have adopted the Permaculture ethics of Earth Care, People Care and Fair Share.
---
Share this campaign
Share your Fundraising Page link.
Leave a message
---
report fraud