Peninsula Health - Medical Treatment Chairs
---
Help keep unborn babies monitored
Keeping a mother and baby safe during pregnancy is vital, especially pregnancies that are high risk of complications.

A part of our local giving for local health program, UBC has partnered with Peninsula Health to raise funds for two medical treatment chairs. 

The chairs will assist the hospital's midwives and doctors to recognise any changes and respond accordingly.
Why?
Peninsula Health need to monitor at least 300 unborn babies a month. The monitoring midwives and doctors undertake helps to make decisions about timing of a birth, to delicately balance the baby's brain development. This minimises the risk of needing special assistance at school (happens progressively more the earlier a baby is born before 39 weeks), and the risk of harm to mother or baby if baby is remains in utero. 
3 donations
since Sep 2020
Fundraising for
Uncle Bobs Club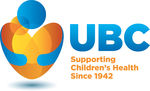 UBC (Uncle Bobs Club) exists to support children's health, We donate annually to the Royal Children's Hospital, as well as funds to community groups, health organisations and individuals across Victoria.
---
Share this campaign
Share your Fundraising Page link.
Leave a message
---
report fraud