West Gippsland Hospital - Snuggle Cot
---
Help keep sick children snug in bed
Keeping children safe, warm and comfortable while they sleep is essential in their road to recovery, when in hospital. 
A part of our local giving for local health program, UBC has partnered with West Gippsland Hospital to raise funds for a Snuggle Cot. 
A Snuggle Cot is bright and colourful, has transparent glass for easy visibility of patients and rounded edges for safety. The cot also has slots so that all leads and drips can be secure and tangle free. They also have electric controls to assist staff in protecting their backs.
7 donations
since Sep 2020
Fundraising for
Uncle Bobs Club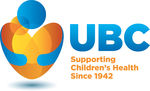 UBC (Uncle Bobs Club) exists to support children's health, We donate annually to the Royal Children's Hospital, as well as funds to community groups, health organisations and individuals across Victoria.
---
Share this campaign
Share your Fundraising Page link.
Leave a message
---
report fraud