Regenerative Grazing Monitoring Project 2020 - 2025
---
Regenerative Grazing and Agriculture Practitioners are achieving amazing results, however they are challenged to find time and resources to record and document the improvements, changes and procedures they put in place. Their focus lies with the improvement of the soil and the health of their produce and animals, not with measuring and documenting those improvements. 
Regenerative Grazing, Agriculture and Broadacre Permaculture Farmer friends of PermEco Inc. have recently purchased over 50,000 acres in North Queensland. They have extensive experience using regenerative, holistic and natural grazing methods, Syntropic farming and permaculture methods to regenerate their existing farms. To encourage future generations to return to the land, they would like to monitor the changes their methods make to the land.
PermEco Inc. is teaming up with these farmers to do measurements, film, take photos and keep records as part of a research and case study which will be made available for free on the PermEco Inc. website. The case study will also result in an easy to read downloadable report to hopefully encourage existing and aspiring farmers to embrace regenerative farming practices, and a scientific paper. 
This case study will need to be done well and in an impartial capacity, which is why PermEco Inc. is fundraising publicly. PermEco Inc. will need to travel to the property at least 2 times per year over the next 5 plus years to keep accurate records and documentation, and will need to invest in measurement tools. Expenses will be published publically for full transparency. Fundraising will be ongoing for 5 years.
The PermEco team involved will be Tom Kendall, who is a lifelong farmer and has extensive experience in broadacre farming. He is now a Permaculture and Regenerative agriculture consultant and teacher. Zaia Kendall will be documenting the study, film and take photos, collate productivity information, keep account of expenses, update the website with current information and look after other administrative tasks. We will also create partnerships with organisations and individuals experienced in measuring run off, soil quality and other related measurements.
PermEco Inc. runs solely on donations and we hope to be able to run this project with your support! 
Thank you for considering us for your donations! Please do not hesitate to contact us on info@permeco.org for more information.
2 donations
since Sep 2020
Fundraising for
PermEco Inc.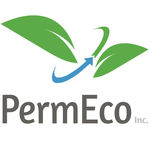 PermEco Inc. is an incorporated, registered not for profit organisation founded in 2012 to provide education, training, research and community events to create a more sustainable future for communities and planet. We have adopted the Permaculture ethics of Earth Care, People Care and Fair Share.
---
Share this campaign
Share your Fundraising Page link.
---
report fraud