Latrobe Regional Hospital – Vital Signs Monitor
---
Help keep sick children's vitals in check
When a child is brought to Latrobe Regional Hospital for care, it's important to track any changes in their condition using a vital signs monitoring device.
The monitor provides continuous readings of a young patient's oxygen levels, blood pressure, pulse rate and other 'vital signs'.
This helps the hospital's nurses, doctors and clinicians to recognise any concerning changes and quickly respond with treatment.
Why?
Nearly 8,500 children were seen in the emergency department in 2019/2020, another record year for Latrobe Regional Hospital. This is essential equipment that will assist the hospital, its patients and the community.
2 donations
since Sep 2020
Fundraising for
Uncle Bobs Club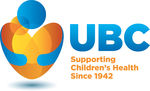 UBC (Uncle Bobs Club) exists to support children's health, We donate annually to the Royal Children's Hospital, as well as funds to community groups, health organisations and individuals across Victoria.
---
Share this campaign
Share your Fundraising Page link.
Leave a message
---
report fraud