---
40 hours of non stop music
by over 60 musicians
to raise money for Motor Neurone Disease & performing artists
14 & 15 November 2020
@ the Kendall Permaculture Farm
Noosa Hinterland, Sunshine Coast
Violinist virtuoso Shenzo Gregorio and Not for Profit organisation PermEco Inc. are organising the next 40 hour Jammin' to raise funds for Motor Neurone Disease and participating artists on the 14th and 15th of November 2020. The event will run from 6am Saturday morning until 10pm Sunday evening on the Kendall Permaculture Farm in Kin Kin (Noosa Hinterland).
The event will be ticketed with capped attendance due to Covid.

20% of takings go towards organising expenses of the event, 40% to the MND & ME foundation to support people with Motor Neurone Disease, and 40% will be divided up between all participating musicians, in order to support them during these difficult times. If musicians waive their fee it will automatically go to the MND & ME foundation.

This year we will possibly buy equipment like ventilators and iPads (for communication) to donate to the MND & ME foundation, so they can distribute those items to existing MND sufferers. We will keep you informed!
This year's 40 hour Jammin will have more than 60 artists performing for 40 hours straight. There will be some set performances and lots of jammin. The event will be live streamed with possibly some guests from interstate linking into the live stream.
This fundraiser is raising money for participating artists and the MND & ME foundation. Our aim this year is to raise AUD $40,000, made up from event ticket sales and our fundraising efforts. Artists are donating incentive prices and their time to support this event, and we hope to be able to support them by raising enough money to offer them payment for their efforts.
For the 40 Hour Jammin program, list of participating artists, VIP bonuses and ticket sales, please go to https://permeco.org/40-hour-jammin/
If you would like to support this initiative but are unable to attend, please click the "Donate Now" button on the right. You can also help us spread the word by sharing this fundraiser on Facebook.
We are really looking forward to this event, and immensely grateful for your support!
17 donations
since Sep 2020
Fundraising for
PermEco Inc.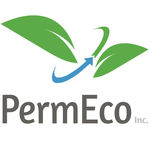 PermEco Inc. is an incorporated, registered not for profit organisation founded in 2012 to provide education, training, research and community events to create a more sustainable future for communities and planet. We have adopted the Permaculture ethics of Earth Care, People Care and Fair Share.
---
Share this campaign
Share your Fundraising Page link.
---
report fraud