The Salvation Army Chatswood - 2020 Chatswood Sleeps Rough
**Note: This link supports The Salvation Army Chatswood**

The Annual Chatswood Sleeps Rough event is a community event hosted by the Chatswood Chamber of Commerce.

The monies raised go towards valuable work in the reduction of domestic violence and homelessness.

This year we have two separate mycause links to enable your choice of donation assistance with instant receipts and social sharing functions:

(Link 1) The Salvation Army - Chatswood (this one)
(Link 2) Streetwork (different link)

Thanks for being so wonderful and helping others.
Have one of the most amazing days.
1 donations
since Jul 2020
Fundraising for
The Salvation Army Chatswood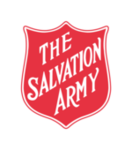 Northside Chatswood Salvos are a community of people who believe in and follow Jesus Christ. Their mission is to serve the people around them and tell others the good news about Jesus.