STAND WITH US - COVID-19 Equipment Appeal
STAND WITH US - YOUR HEALTH SERVICE
Bass Coast Health is undertaking works to create a High Dependency Unit (HDU) to provide more specialist care to patients who are critically unwell.
We are looking to raise $200,000 for the purchase of monitors, ventilators and other specialised equipment to provide care to our patients with high  dependency needs. 
This program is being fast tracked to open in readiness for a possible surge of very unwell patients due to the pandemic, and will continue to be run thereafter, providing a long term service for our community, reducing the need for transfer to Melbourne. 
This will enable us to provide more intensive care to patients who are extremely ill and require intubation and complex medical intervention.  We are appealing for your help.
We know we live in very uncertain times, and unchartered waters, but if you could help us by DONATING NOW, we know that it will help save lives.
1 donations
since Apr 2020
Fundraising for
Bass Coast Health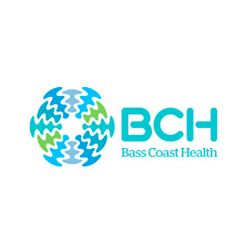 Bass Coast Health (BCH) is the largest public healthcare provider within the Bass Coast Shire in South Gippsland. It is an integrated health service providing a range of acute, sub-acute, ancillary medical, aged and ambulatory care services.
---
Share this campaign
Share your Fundraising Page link.
Leave a message
---
report fraud