WE CARE About Cancer Appeal
WE CARE About Cancer Appeal
Raising funds for cancer services
"Sadly, these are issues that touch all of us at some point in time – there would hardly be a person who hasn't known a sick child, a person suffering cancer, or someone at the end of their life.  It is our priority to focus on these important issues over the next 12 months and develop services which will ensure we can provide more care locally". Bass Coast Health CEO, Jan Child.
High Rates of Cancer
Bass Coast Shire has the highest rates of some cancers nationally, and nearly half of palliative care patients are cancer-related. Bass Coast Health aims to create a contemporary cancer service that will include eight chemotherapy chairs, a six-bed in-patient unit, consulting rooms and an external healing garden at Wonthaggi Hospital.
Satellite Cancer Services
Bass Coast Health has an Oncologist, malignant and non-malignant Haematologists to support this exciting development, and with the support of Alfred Health, Bass Coast Health will be able to provide safe, high quality cancer care across the sub-region.
Staying with Carers and Loved Ones
Local cancer sufferers and their families, will no longer have to endure the exhaustion, separation from their loved ones, or costs associated with travelling long distances for treatment.
Once up and running, it is estimated that around 80- 90% of cancer sufferers will be able to access treatment locally.
All donations are tax deductable and Bass Coast Health appreciates and sincerely thanks you for any support that assists in building our services so that we can deliver more care to the residents of Bass Coast.
0 donations
since Feb 2019
Fundraising for
Bass Coast Health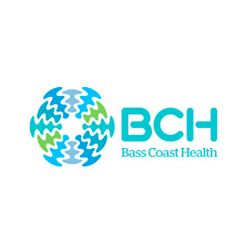 Bass Coast Health (BCH) is the largest public healthcare provider within the Bass Coast Shire in South Gippsland. It is an integrated health service providing a range of acute, sub-acute, ancillary medical, aged and ambulatory care services.
---
Share this campaign
Share your Fundraising Page link.
---
report fraud