Trashless Takeaway
Campaign creator
Trashless Takeaway
Fundraising for
Trashless Takeaway
It's very easy to forget that plastic containers don't just disappear after they're thrown out – every piece of plastic ever produced still exists today. Mega-tonnes of plastic waste from decades of takeaway food packaging sit in landfills globally, breaking down into smaller pieces and accumulating in our environment. We need to forgo some of the single-use "conveniences" that we're so accustomed to – and reusable alternatives are a simple and permanent fix to the problem.

Our online directory/map at https://trashlesstakeaway.com.au contains almost 1000 businesses across Australia who are happy to accept your reusable containers. You can have confidence taking your containers to these businesses knowing that you won't be given a quizzical look.

During 2018, we launched the site and shared it on Facebook (mostly with the help of Zero Waste groups). However, we are wanting to reach more people. The next phase of Trashless Takeaway is to further promote it to the masses through shopfront window stickers and possibly broader advertising campaigns (such as Facebook sponsored posts). Our goal is to normalise the use of reusable containers for food in the same way that reusable coffee cups are the norm.

Thanks to the generosity of The Works Printing Group in Tasmania, we now have window and counter stickers and are in the process of distributing these to participating businesses. All funds raised will be put towards postage costs as well as further promotion of Trashless Takeaway.

The awesome team at Plasticwise Taroona in Tasmania have kindly offered a groovy tote bag to each person who donates $25 or more. They are made from recycled scrap fabric and are great for carrying your reusable containers :) We'll email you soon after your donation with a link to order your free bag if you would like to take up this offer.

Thank you so much for your support!
---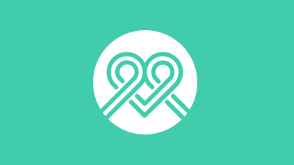 29 donations
since Dec 2018
Fundraising for
Trashless Takeaway
Trashless Takeaway is a self-funded project by husband and wife team Kim and Nyssa, based in Tasmania. Our goal is to help reduce the amount of single-use plastics ending up in landfill and waterways by encouraging the use of reusable containers for takeaway food, butchers, delicatessens and more.
Funds banked to
Trashless Takeaway
Campaign creator
Trashless Takeaway
Hobart TAS
---
Share this campaign
Share your Fundraising Page link.
Leave a message
---
report fraud