Rural toolboxtalks for Suicide Prevention
Campaign creator
Darren Cook
Fundraising for
Darren Cook
Suicide In Australia: we lose 8 people a day, 6 of those are men.

It can be prevented. I've been there, I'm a survivor of suicide myself.

In November 2018, I'm heading off for another round of rural toolbox talks, more life saving conversations in rural areas and help with items they desperately need, especially through the drought.

......................................................

Over the last 4 yrs, I've been fortunate enough to acquire some sponsors to help with event prizes and giveaways for the charities I've supported, and now I really need financial help to do more.

If you've been a part of, or followed my journey since 2013, you know I'll do more, go further and work harder to give value back to you and the communities I visit.

I've set aside and hope to be able to run this stage of toolboxtalks through until January throughout drought affected areas.

The journey, help and assistance along with anyone that wants to get involved will be shared here and on my blog at tracks4life..

In the year ahead there'll be more rural support, other events and fundraisers happening, so keep an eye out on the website for details as they come up.
...........................................

Since 2014, I've held multiple awareness and fundraising events, and have traveled the country speaking about mental illness and suicide prevention.

Real and relatable conversations, bridging the gaps between those in need and service providers that can help. 

Bringing a man's voice to Australian suicide prevention and continuing to challenge the stereotypes and stigma that can prevent men seeking help.
.............................

Please donate to this cause today, for many people there is no tomorrow and together we can change that.

Share my fundraiser far and wide, invite your friends and family to match your donation.

Thanks for your generous support, and I hope to see you out there soon.
Together we can prevent suicide
Darren.

1 donations
since Oct 2018
Fundraising for
Darren Cook
Helping rural areas in times of hardship.
Funds banked to
Darren Cook
Campaign creator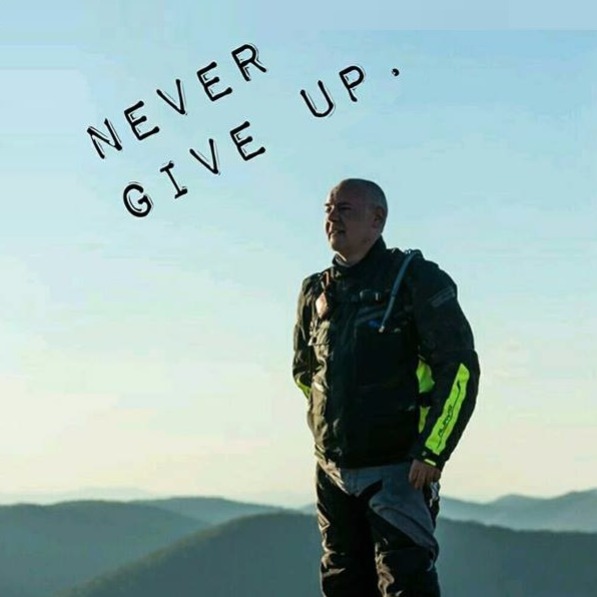 Darren Cook
Mt Warrigal QLD
---
Share this campaign
Share your Fundraising Page link.
Leave a message
---
report fraud