Tez is challenging himself to run 110k in 24 days to complete the DARKNESS TO DAYLIGHT VIRTUAL CHALLENGE during Domestic and Family Violence Month. Along the way he'll be visiting Running Clubs and Park Runs to recruit Runners especially DADS to join him on the Virtual Run and on the morning of 24th May to finish with the 10km Run or 3km Walk to Support the Women in our lives: Partners; Daughters; Mothers; Sisters; Co-Workers; Neighbours; Friends and Complete Strangers and their Families who may be exposed to DOMESTIC VIOLENCE.
---
0 donations
since Apr 2018
Fundraising for
Australia's CEO Challenge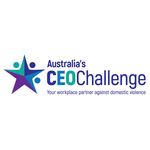 Australia's CEO Challenge (ACEOC) works with businesses – of all sizes and from all sectors – to become more aware and responsive to domestic and family violence, ensuring greater support for staff directly impacted. ACEOC is a not-for-profit organisation with over 17 years' experience.