---
Community supporting community through education
We are a youth-led charity based in Melbourne, running a community project in Cambodia to directly alleviate poverty.
Cambodia
Long term economic development in Cambodia remains a daunting challenge. In rural Cambodia, a large number of families simply cannot afford to send their children to school and they are often left to roam the streets, sent to work on the land, collecting plastic from the beach and rubbish sites, or at home helping to raise their siblings.
Shine Cambodia
Shine Cambodia provides free education, for children aged 5 to 16, and social support to the community, ensuring that when the children leave school they have career options to give their families a better life. 
Shine provides the community of Otres, Cambodia with the resources and support need to break free from the poverty cycle. Our programs include supplementary education, health and well-being, family support and social care.
Each child that grows up to succeed will become living proof that the future can be different to the past.
How you can help
Shine needs your investment in our programs to empower and create community change. Your donation will go towards keeping the children safe during the day, improve their physical and mental health and the quality of their education, so they can give their families a better future. 
We are fully registered in Australia and have DGR status.
10 donations
since Mar 2018
Fundraising for
Shine Cambodia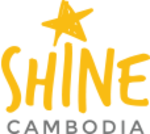 Shine Cambodia Incorporated is a not-for-profit charity, based in Otres, Cambodia providing children and their families with an educational support centre offering school education, family support, social care, and health and wellbeing programs.