Darren & Suzie's My Wedding Wish Appeal
---
All Darren and Suzie want to do is get married.  With Darren recently diagnosed with metastatic lymphomas in his neck, spine, hips and bones, time is running out for them.  
As Suzie put it in their application to My Wedding Wish:
'...I don't think anything could break the love we have for each other, but knowing that he won't be here much longer ripped me to pieces. All the dreams and plans we had together that will be no longer….'
When asked about their biggest wish they answered:
'....hopefully proving the doctors wrong, but doing so as husband and wife!'
That is why My Wedding Wish Australia have stepped up to pull together a dream wedding for this couple; who have been together as partners, parents and best friends for 20 years. What is left of Darren's remaining time with us is running out fast, but they have their hearts set on saying 'I do".  Their wedding wish has been granted, and preparations are underway for a late April wedding!
A wedding like this organised by My Wedding Wish relies heavily upon the generosity of professional wedding suppliers who are registered with My Wedding Wish Australia, alongside invaluable community fundraising efforts that support these wishes to keep coming true. These suppliers have stepped up to gift their products, time and services to couples they have never met before because... they can and want to! They do not ask for anything in return - as they intrinsically know that the memories created on these special days, for people like Darren and Suzie, are precious and priceless. 
Darren and Suzie have hearts as big as Adelaide - despite their current situation they are telling their story as a way to pay it forward and help support other couples who are in the same heartbreaking situation...couples whose final living wish is to get married. When asked if they would participate in a fundraising appeal of their own, they jumped straight in without hesitation. They can never pay back what they receive, but they can pay it forward...with your help. 
Can you help Darren and Suzie make more wedding wishes come true?  
Please consider making a donation that will support not only the fulfilment of Darren and Suzie's big dream, but also many others to come.
0 donations
since Mar 2018
Fundraising for
My Wedding Wish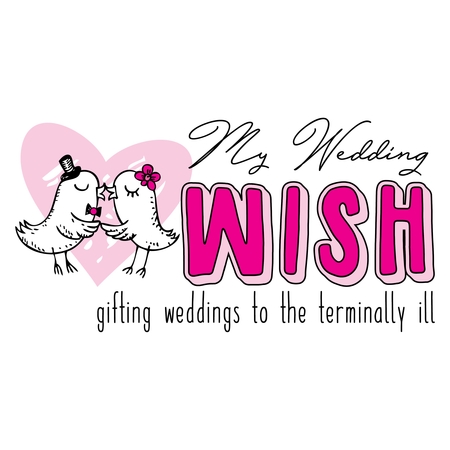 My Wedding Wish is a registered national Charity that donates weddings to the terminally ill. Generous 'My Wedding Wish" suppliers & community fundraising efforts ensure that couples have care & burden free celebrations without the stress of organisational challenges, time issues & limiting budgets.
---
Share this campaign
Share your Fundraising Page link.
Leave a message
---
report fraud