---
Enzo is only 6 and already knows what it means to fight for your life.
Enzo was born 8 weeks premature and spent his first 6 weeks in hospital. Enzo overcame all of his early life challenges, with his sweet smile that we all love, but Dr. Christopher Barnett, Head of Paediatric and Reproductive Genetics (SA Clinical Genetics Service) at The Women's and Children's Hospital, knew something wasn't right. On 12 June 2014 we heard the term Progeria for the first time. "It is an aging disease" the doctor started to explain.... there was a dead silence in the room. Enzo was diagnosed with Progeria, a very rare, rapid aging disease, on August 11, 2014.
From humble beginnings as a small volunteer-driven group Team Enzo Foundation has evolved to become a Necessitous Circumstances Funds to support Enzo, and his family, through his journey with Progeria.  
Donations will help fund Enzo's travel costs to Boston, USA, to participate in life changing clinical trials run by the Progeria Research Foundation. By donating to The Enzo Cornejo Necessitous Circumstances Fund you will help support Enzo through his journal with Progeria.
41 donations
since Feb 2018
Fundraising for
Enzo Cornejo Necessitous Circumstances Fund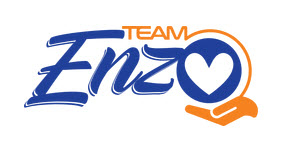 Little Enzo has been diagnosed with a rare genetic disorder called Progeria, where symptoms resembling aging are manifested at a very early age. While there is no cure available at the moment, the medical investigations always give us hope. Help us support Enzo in his journey with Progeria!
---
Share this campaign
Share your Fundraising Page link.
Leave a message
---
report fraud