Bialik 2017 Community Appeal
Fundraiser :
Bialik College Scholarship Fund
At Bialik, we strongly believe that as a caring community, our responsibility extends to helping provide a Jewish education to all who seek it. Our Appeal this year focuses on our scholarship fund, which is vital to our continued success as a community school - helping to contain the upward pressure on school fees and ensuring that we can continue to support our students and families in genuine need.
4 donations
since Apr 2017
Fundraising for
Bialik College Scholarship Fund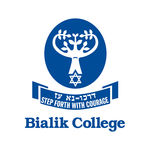 Bialik College's Scholarship Fund helps provide financial assistance to nearly a quarter of Bialik students, many of which would not otherwise be able to afford a Jewish education.