Daisy Chain - a circus project aimed at engaging refugee and migrant youth
Juggle some support towards a circus project aimed at engaging refugee and migrant youth!
Through Daisy Chain Vulcana Women's Circus will provide professional development for regional artists and artsworkers including young emerging artists and facilitators.
These skills will support Sylph Circus, based in Maleny, to develop an ongoing community engagement program targeting refugee and migrant young people to feel welcome, support their settlement, and create meaningful exchanges with local young people in the Sunshine Coast area. 
Daisy Chain will engage young people through Welcome to Maleny, Buddies Refugee Support Group and Milpera State High School.
The project focuses on an artistic regional experience for newly arrived youth to support positive integration into their local community.
Using circus as a medium for youth empowerment, Daisy Chain will culminatie into a shared performance between young artists and newly arrived Queenslanders. Circus offers the opportunity for young people to develop new skills, expand their social network and engage in activities that build confidence, pride and resilience. It is fundamental for the emotional and mental well-being and development of children and young people, particularly for at-risk youth or survivors of trauma.
Daisy Chain will culminate in two performances, one for the Milpera community that will provide the added experience for the Maleny trainees of devising, co-performing and sharing experiences and physical languages. The other will transport the city youth to Maleny to present the work alongside local Sylph youth performers to the local community. 
10 donations
since Mar 2017
Fundraising for
Vulcana Women's Circus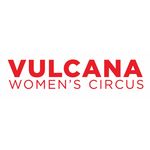 Vulcana has a long history of supporting vulnerable women through circus traditions of inclusiveness, strength and leadership. At Vulcana we recognise and value all women as leaders and role models, and believe that healthy, empowered women are essential in building and shaping strong communities.