Lifeline Easter Appeal 2017
This Easter, will you give the gift of hope and donate to reach more young people and help us win the battle against youth suicide?
Suicide is the leading cause of death among young people - second only to motor vehicle accidents. We need your help to put a stop to this growing trend and fight back against youth suicide.
Our Peer Skills Program improves the resilience and wellbeing of young people, giving them the skills and confidence to connect with and support peers, friends and family members effectively and confidently. It is based on research that shows young people are more likely to turn to a friend - rather than an adult - with a problem.
Thanks to the generosity of people like you, we're here to help young people who are struggling with day-to-day life to make positive changes in their life. With you help, we can support children, young people and their families across Queensland to live safe, healthy and productive lives.
Please help us continue our vital work by making a donation by 28 April 2017. Giving is easy. Simply click on the 'donate now' button on the right hand side of this page. All donations over $2 are tax deductible and a receipt will be automatically emailed to you.
If you would like to know more about how your generosity can help to deliver essential youth suicide prevention and counselling services, please contact our donor care team via email at fundraising@uccomunity.org.au or call 1800 001 953.
Thank you so much for your support.
12 donations
since Feb 2017
Fundraising for
UnitingCare Community - LIFELINE QLD (UnitingCare Queensland)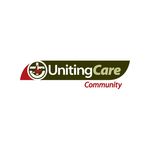 UnitingCare Community is a leading provider of community services in Queensland and we pride ourselves on client-focused care. We support children and families, people with a disability and people in crisis through a number of services, including the 24-hour Lifeline Crisis Support Line 13 11 14.