Lifeline Christmas Appeal 2016
This Christmas, what happens if that call isn't answered?
We make no apology for being dramatic- thoughts of suicide are an urgent life or death situation for too many. But please know that you play a vital role: put simply; when you donate to Lifeline- you help save lives.
We receive no direct Government funding to run our 10 Lifeline Crisis centres and rely heavily on income from our Lifeline Shops, Bookfest events, gifts left in Wills and donations from people like you. You are our Lifeline.
We know that the kinds of challenges that lead people to call Lifeline become increasingly difficult around Christmas time. Relationship and family issues, addiction, mental illness, PTSD, grief, long term unemployment, and financial stress all contribute to people feeling overwhelmed and that they have nowhere to turn.
To be available to more people, we operate both the 24-hour Crisis Line and an online chat service. But it's not enough. Sadly still, not every call for help is answered in time. Can you help this Christmas?
A gift of $20 will help ensure that a person in crisis can call for help.
Startlingly, across Australia, every 37 seconds someone is feeling so close to the edge that they need to call Lifeline, but not every call is answered in time.
Your donations mean so much to the callers who reach out to us and will help us save more lives.
The team at Lifeline in Queensland,
UnitingCare Community
10 donations
since Nov 2016
Fundraising for
UnitingCare Community - LIFELINE QLD (UnitingCare Queensland)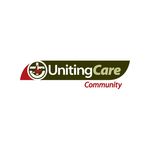 UnitingCare Community is a leading provider of community services in Queensland and we pride ourselves on client-focused care. We support children and families, people with a disability and people in crisis through a number of services, including the 24-hour Lifeline Crisis Support Line 13 11 14.