Safari Park Volunteer Fund (Kanchanburi, Thailand)
Campaign creator
Safari Park Volunteer
Fundraising for
Jessie June
Jessie June is a sustainable clothing label that donates a percentage of profits towards the Safari Park Volunteer intintitive in Thailand. A major driving force behind the label is to help raise awareness and money towards helping the animals at the safari volunteer inititive live a better life. These animals have been abandoned or rescued, for which some have come from the bear bile trade.

Currently we are in the process of designing and working toward building a retirement enclosure for the Sun and Moon Bears that are in small confined cages at the park. Although the bear project has priority for our raised funds, the park has many other projects and wish lists that need assistance like medical supplies, building supplies, and animal enrichment.

Myself(owner and founder of Jessie June) with my partner a Landscape Designer/Project Manager and another family member with Landscape construction and current part-time wildlife volunteer experience will be involved in this cause. We are keen to make positive changes for the Safari park and its beautiful animals. We would love to support similar projects annually and bring more helping hands with us.

100% of all the funds raised will go directly to the Safari park and its needs.

11 donations
since Sep 2016
Fundraising for
Jessie June
The volunteer Initiative is about giving people the opportunity to help rescued and abandoned animals. The park assists in phasing out old husbandry practices and promoting world standards in animal care. Volunteers are encouraged to assist with all aspects of park maintenance and animal care.
Funds banked to
JESSIE JUNE
Campaign creator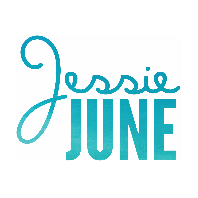 Shaun Eckhoff
mermaid beach QLD